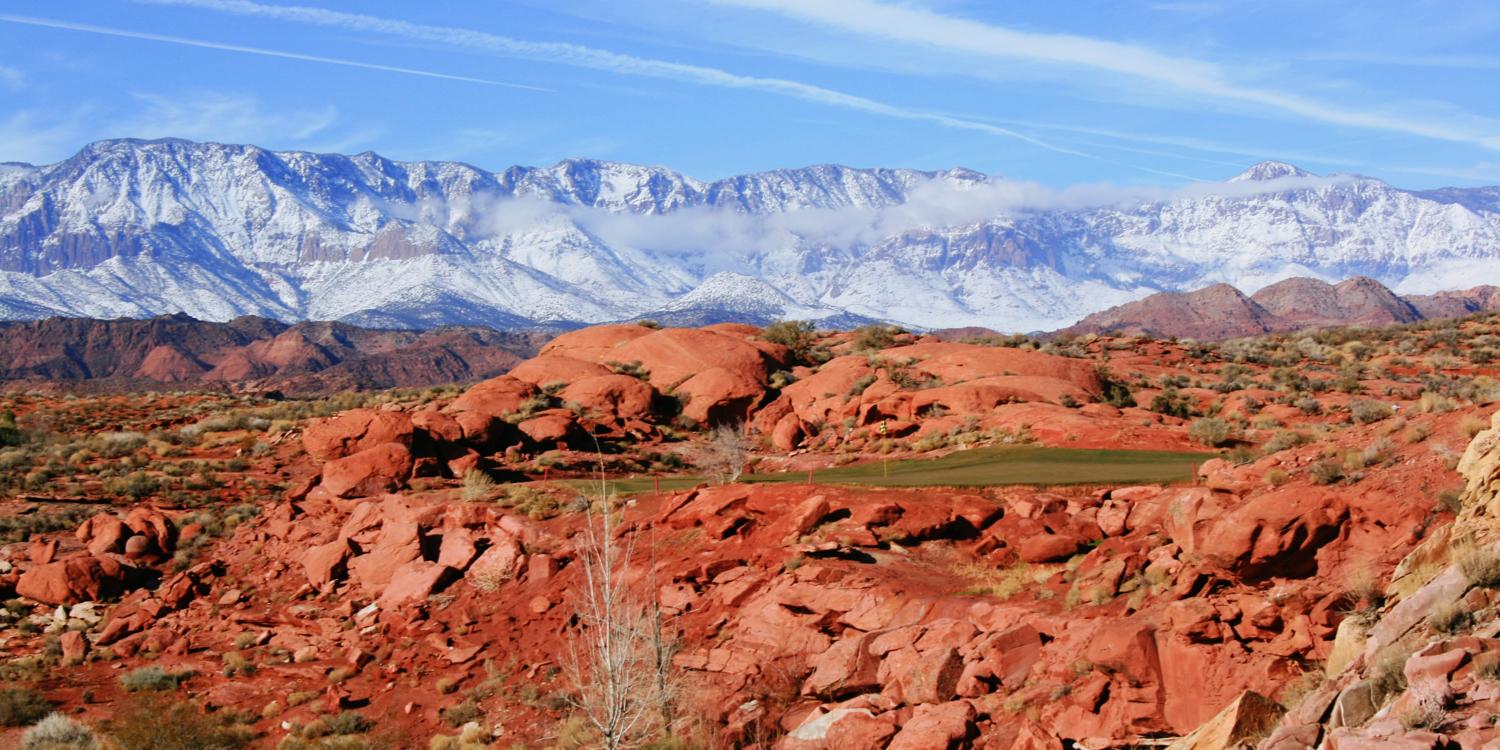 Painting the Courses Red in St George
Utah's Red Rock Golf Trail
By Bruce Leonard
In southwestern Utah, only a couple hours' drive from Las Vegas, the St. George Red Rock Golf Trail delivers everything a great golf trail should-a variety of excellent courses, fantastic scenery and a range of accommodations.

Over the course of five days I played 18 holes on four courses and nine of the 18 on a fifth. In all, the Red Rock Golf Trail includes 10 courses, ranging from inexpensive, adequate tracks to sublime layouts that are the stuff of fantasy rounds. Golfers wishing to walk a quick nine holes can do so at the city's first course, Dixie Red Hills Golf Course, a par-34 layout tucked among red sandstone cliffs. Obsessives needing more euphoria (or torture, depending on how they're playing) can experience 27 distinct holes at Sunbrook Golf Course, a demanding track that delivers variety in spades and is consistently ranked among the top five courses in the state. I almost gave up the game there, but I get ahead of myself.

St. George Golf Club was first up, and as I lashed my clubs to the golf cart, my playing partner sat in the cart holding a handful of clubs. He was an elderly gentleman, and he announced that he'd turn every hole into a par three by dropping a ball one hundred yards from the green, then finishing the hole. This struck me as odd, but the kind of odd that only happens on a golf course, where you can be paired with almost anyone. As we made our way around the decent layout (the course was not in good shape during my March visit, but the par 3s were notable and demanded accurate shots over water), my playing partner informed me that he used to be good at the game. Among liars, golfers rank right behind fishermen, so I didn't give much credence to his braggadocio. Then he told me he was almost 91 years old. Golf is a great game, I thought, then missed my putt.

Early the next morning, with dew still clinging to the practice putting green, I found myself at Coral Canyon Golf Course, which is to St. George Golf Club what a Lamborghini is to a Buick. Whereas the G.M. model delivers boxy, affordable predictability, the fancy sports car is sleek, expensive and even a bit temperamental. The top-notch practice facility at Coral Canyon only half prepared me for the stunning expanse of the first hole. As the starter emphasized to the foursome ahead of mine the importance of fast play, I met my playing partners, three friends who escape Michigan's winters by stuffing as much of the Red Rock Golf Trail as they can into one week. For them, this often means 18 holes in the morning on one course, 18 in the afternoon on another.

After my round at Coral Canyon-on a layout that ranks among the best I've ever played-I wouldn't have wanted to play again that day. Part of my reluctance sprang from the fact that the course was so perfectly integrated into the natural features of the land-the par-3 sixth hole seems to have bubbled up through the red rocks-that I didn't want to spoil those images by next seeing a layout of less artistry. I was also reluctant, however, to step onto another green, since Coral Canyon's greens that day were so fast and the pin placements so demanding that, even though I started out putting very well, by the 18th hole I was afraid to pull my putter from my bag. The greens were so difficult during my round that the next morning on the practice green at Sunbrook, I overheard two buddies who had played Coral Canyon the day before suggesting that Coral Canyon's groundskeeper was a sadist.

Speaking of torture, my round at Sunbrook Golf Club took me to new depths of pain. Not that the course is to blame-far from it. Sunbrook is quality all the way, featuring three distinct and distinctive nines that offer a myriad of challenges and vistas. The Pointe nine wanders through foothills and delivers water hazards in abundance; the Woodbridge nine serves up an oh-my-gosh island green on the fourth hole and rewards players whose accuracy meters are dialed in; and the newest nine, Black Rock, wends its way through fields of black lava on three holes, adding an element of the surreal to the otherwise sublime. Golf Digest has twice named Sunbrook the best course in the state. The fact that my game was in a state of disrepair throughout my round on the Pointe and Black Rock isn't the course's fault. Unless I blame the scenery.

Snow Canyon State Park, which I visited before I played Entrada at Snow Canyon Country Club, is scenery piled on top of scenery. It's possible to camp in this fantastic natural setting in one of its 17 RV sites, and when I return to play the three courses on the Red Rock Golf Trail that I didn't have time to fit in, I'll camp there. As it was, I drove through the park and wished I had time to hike its trails.

The next morning, on my way to Zion National Park, I played nine holes at Sky Mountain Golf Course. Shorter and more forgiving than the other courses, Sky Mountain may be just as beautiful and is far more affordable. Non-resident golfers willing to walk can play this lush course with large, true greens for a pittance. It's tough to beat that combination.

As I strolled along the easily accessed, paved Riverside Walk, through the tight canyon that eventually leads to the famous Zion Narrows, I thought that anyone who plays the Red Rock Golf Trail without visiting Zion National Park, where red rock seems to have been invented, would be foolish. The St. George Red Rock Golf Trail is followed by Zion National Park naturally, it seems, just as sinking a birdie putt follows a booming 300-yard drive. A guy can dream, can't he?
Article Tags: Red Rock Golf
Revised: 11/07/2011 - Article Viewed 42,809 Times
About: Bruce Leonard
---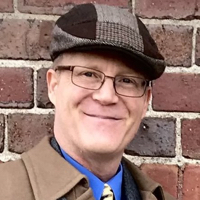 Bruce Leonard has been a freelance writer/photographer specializing in adventure travel for two decades, his work having been published in dozens of publications, including the Robb Report, Playboy, Travel+Leisure Golf, National Parks and the L.A. Weekly. His first solo art show recently closed, and his writing, photos and paintings can be found at freelanced.com/bruceleonard.
---
More Articles by Bruce Leonard